"Amazing care and kindness from Dr. Hullman and the entire staff."
- Google Review







"Excellent people who really care about your pet."
- Google Review




"Best vet clinic in Klamath Falls."
- Google Review



Call us today to book your vet appointment!
Hours
Monday – Friday 8:00am – 5:30pm
Closed Saturdays and Sundays
Location
2234 Homedale Road
Klamath Falls, OR 97603
Care We Provide
Preventative Care
Dentistry
Pet Pharmacy
Prescription Diets
In-House Diagnostic Services
Digital Radiology
Ultrasound
Therapeutic Laser

Surgery
Dermatology
Deworming
Flea & Tick Treatment
Heartworm Prevention
House Calls
End of Life Services
About Us
We are a licensed veterinary clinic and have been serving the animals of Klamath Falls, OR since 2004. Our team is highly educated in animal healthcare and will treat your pets with respect.
As a locally owned and operated practice, understand the values of customer service and compassionate care. You can expect to receive courteous, friendly greetings when you come in with your furry friends. We know how much your pet means to you and will always do our absolute best to keep cats purring and tails wagging!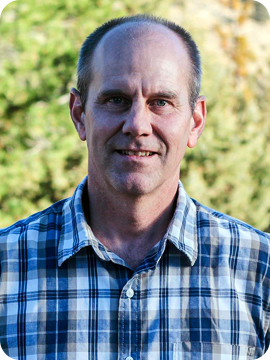 Dr. Hullman graduated from the Veterinary Medicine program at Kansas State University in 1989. After moving to Klamath Falls in 1989 to work for Dr. John Baumann, he purchased the clinic in 2004 and renamed it Hullman Veterinary Hospital. Dr. Hullman's wife was an elementary teacher in the Klamath basin for 20 years and they have four daughters. He currently has three dogs and two cats. In his free time he enjoys fishing, camping, going to the lake, and spending time with his family.